Hey yogis! Love & Asana provides a way for our yoga community to feel good about the yoga shirts they buy - not only because they look badass and are made with high-quality, super soft materials, but because a donation to help improve lives of others through yoga is built into the price.
In 2016, your support of my little company provided funding to The Give Back Yoga Foundation. Check out what they accomplished in 2016 (excerpt from GBYF's newsletter). My wish is to double the contribution this year, so please spread the word about this incredible nonprofit organization and Love & Asana to your friends, family, and anyone who appreciates wearing a fun shirt with an even funner...more fun purpose!
A look at what you made possible in 2016: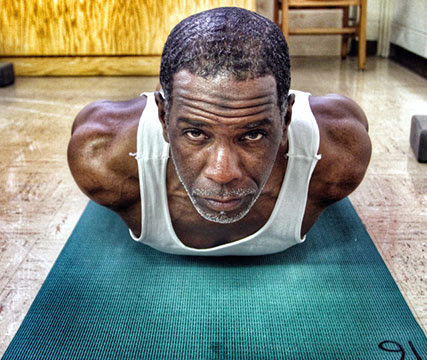 Transforming the lives of prisoners
Through Prison Yoga Project, yoga classes were introduced at 38 new jails or prisons and 11 incarcerated women graduated from the program's first yoga teacher training behind bars.
Yoga of 12-Step Recovery trained 200 new teachers to share this holistic model for sustainable recovery, and doubled outreach to treatment centers serving low-income communities.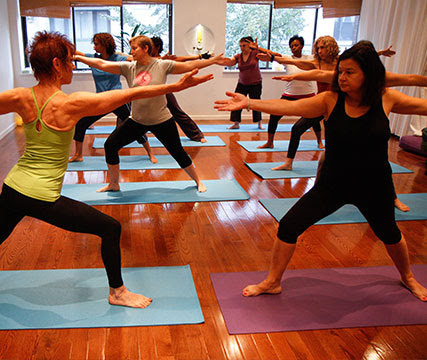 Empowering cancer patients & survivors
This year, yoga4cancer joined our family of programs and secured 15% more funding to provide scholarships for teacher training, and to underwrite free yoga classes for cancer survivors. 
Eat Breathe Thrive extended clinical programs into two treatment centers and completed an online course that will exponentially grow the 400+ facilitators already trained to share this program.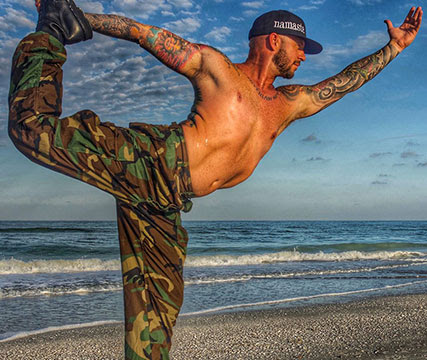 Mindful Yoga Therapy established a nonprofit training center, growing its base of 500+ trained teachers. The program's practice guides have now been sent, free of charge, to more than 20,000 veterans.
Make a difference: share the gift of yoga.
Every dollar counts.
$5: funds a practice guide for a veteran 
$10: funds materials for someone recovering from an eating disorder
$20: funds two practice guides for men and women behind bars
$35: funds a Yoga for Cancer book and free class for a survivor 
$75: funds a yoga kit for an active duty service member 
$200: funds a month of yoga classes at a low-income addiction treatment facility
Save
Save
Save
Save